EDITORIAL DESIGN: Newsletter series
Monthly newsletter series: Each issue was dedicated to an in-depth focus on a single subject (12 page booklet). Design layouts, edit images and create photo-collages. (Printed in 2 colors- usually black, with one PMS color). Society of Publication Designers Award winner.
Art Direction, Branding, Editorial Design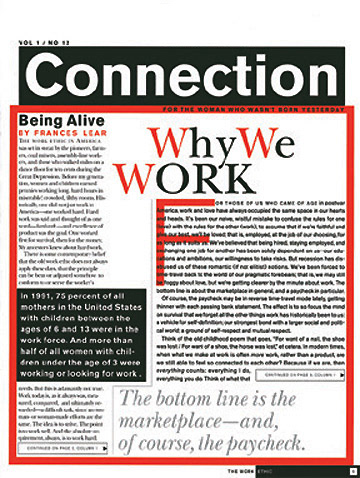 The Work issue:

(Printed in black, with red ink).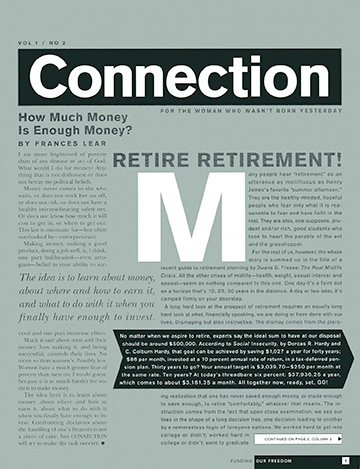 Money issue: How much is enough?

(Printed in black, with green metallic ink).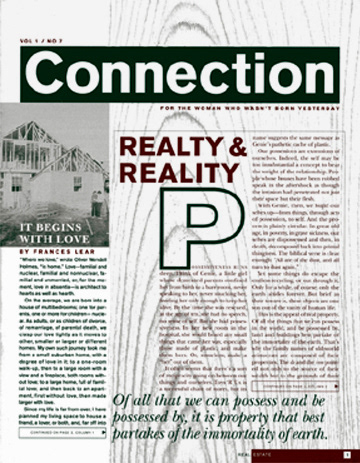 Getting real. with Real Estate.

(Printed in maroon and deep green ink).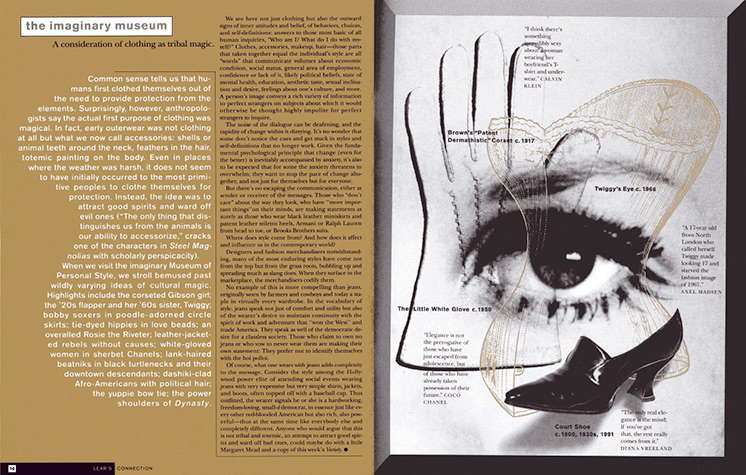 Personal Style and Fashion. The Imaginary museum of historic + iconic fashion accessories. Shapely column of text refers to the idealized hourglass figure of late 1800's. Collage: Twiggy's eye makeup, Jackie O's gloves, the corset + French heels.
(Printed in black, with gold metallic ink).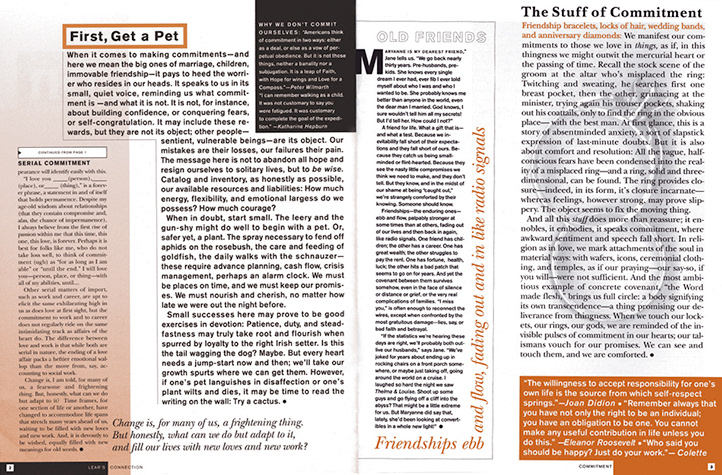 The Commitment issue: Interior spread- designed to keep the eye moving throughout all the pages.

(Printed in black, with rust orange).