EVENT BRANDING: Alumni Fundraising
ALUMNI REUNION PICNIC: Art direction and design of a brochure for a fundraising event. The grounds of this school have apple orchards and were once part of everyday life for the alumni.
Art Direction, Graphic Design, Typography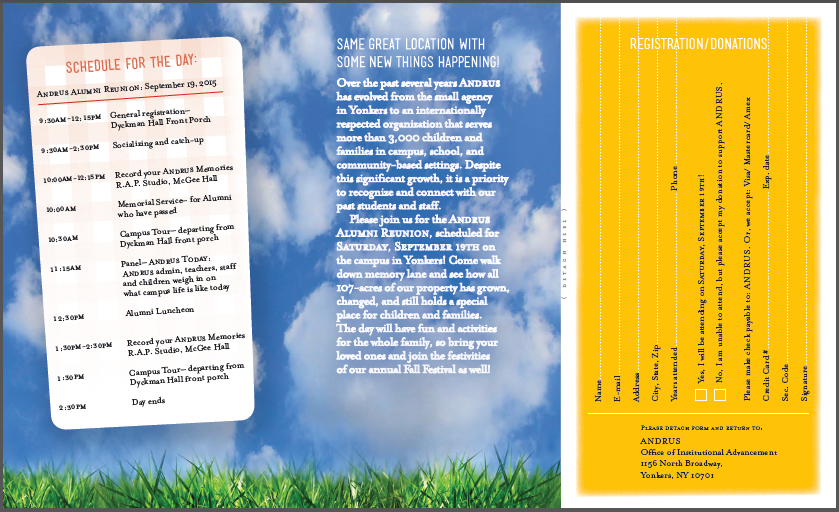 Andrus Alumni event brochure, interior: Details- schedule for picnic and events, registration and donation form.